Web agency with comprehensive service.
Pigment Webbyrå offers websites in WordPress, e-commerce platforms in WooCommerce, and custom applications in Laravel. We also offer branding, UX/UI design, content, search engine optimization, and conversion optimization. Welcome to Pigment Webbyrå.
Branding, UX & UI design

We design user-centered services and experiences that engage.

Backend- and frontend development

We build technically SEO-optimized websites and stable e-commerce solutions.

Analysis, SEO and Growth

We help you optimize your digital solutions and achieve your goals.
Some of our customers
ABBA The Museum
At Pigment Web Agency, we are delighted and proud to have created the digital experience for ABBA The Museum. We have successfully transferred the magic from the museum to the web, allowing visitors to feel the music history even before they step through the doors.
Färdiga maten
As a web agency, we are proud to collaborate with Färdiga Maten, a pioneer in delivering gourmet meals directly to your door. Together with the client, we have created a seamless and user-friendly website that makes it easy for you to enjoy exquisite dishes with just a few clicks.
Affärsvärlden
Pigment Webbyrå is happy to have created Affärsvärlden's online platform, a website that not only delivers high-quality financial journalism but also a smooth and user-friendly subscription system. If you're looking for in-depth analysis and reliable news, Affärsvärlden's website is your go-to source.
We have helped more than 250 customers.

Meat our team
Pigment Web Agency is a creative team of 20 people with extensive experience in design, analysis, strategy, e-commerce, and web production.
Data-driven web agency
We are a data-driven web agency that creates tailored web solutions using data, optimizing user experience and improving conversion rates. Welcome to Pigment Web Agency.
Analysis
Websites in WordPress
WordPress is the world's most popular platform for web publishing for a good reason. Its simplicity and adaptability make it the perfect choice for everything from simple websites to complex corporate websites. With our expertise in UI/UX design and search engine optimization, we can create a platform tailored to your specific needs.
E-commerce in WooCommerce
For e-commerce solutions that do not require a completely customized backend, WooCommerce is the obvious choice. It is a powerful e-commerce platform that seamlessly integrates with WordPress and allows you to easily sell products and services online.
Applications in Laravel
Laravel is a PHP framework that offers a robust and secure foundation for building complex web applications. With its modern and elegant code structure, we can create customized solutions that meet the most demanding needs. Whether you need a booking system, a customer portal, or an internal business application, we can deliver.
Winning calm
In a world that is constantly moving forward, where stress and pressure seem to be constant companions, the strength lies in finding inner peace. It is in this stillness that we at Pigment Web Agency find clarity, determination, and direction. By embracing this winning calmness, we can navigate through challenges and achieve the goals of each project.
Read Our Promise
Our offer
Data-driven processes
Through careful analysis, we identify both your strengths and areas for improvement. Our strategies are tailored to your unique needs, resulting in tangible implementations and measurable successes. We strive to not only understand current performance but also uncover the greatest opportunities for future growth. Whether it's conversions, market insights, or search engine optimization that you need help understanding, we have the tools for it.
Aesthetic and stable
It's not enough with a nice website - it also needs to be functional. With our expertise in UI/UX Design and web development, we ensure that your digital platforms are not only aesthetically appealing but also user-friendly and conversion-focused. For those of you who want a lot of functionality, we offer professional WordPress and WooCommerce development. If you need 100% tailor-made solutions, we provide handcrafted platforms in Laravel, REST API, and integrations with third-party systems.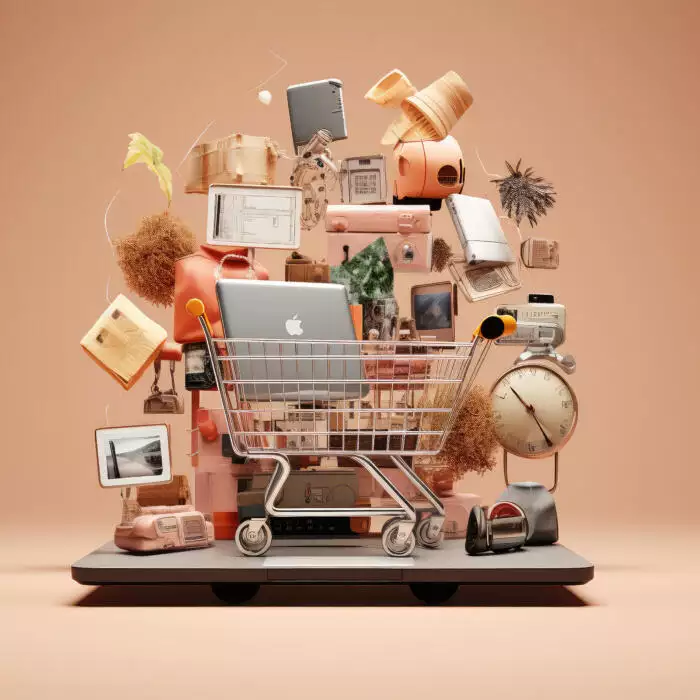 Conversion
As a reliable partner in Growth, we work dedicatedly to accelerate scalable growth by carefully weaving together data-driven strategies and innovative optimization. Through meticulous analysis, we lay the foundation for thoughtful planning and strategy. We then take the step towards practical implementation, always with the aim of increasing conversion and turning visitors into loyal customers. We ensure to always provide follow-up and reporting, so that you can continuously track your digital journey.
Are you looking for a web agency in Stockholm?
Sergio would like to meet you if possible.
Call him at +46 70 953 53 99, or email sergio@pigment.se